Combined Details for
previous
next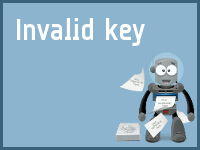 Torrentsite

Torrent link

User rating:

112

votes cast

Visits

49263

Public

yes

Status

Torrent link is not down

Language

English

Site
Comments on Torrent link

adysor

wrote

70 months ago


cum dau logg in ca nu imi merge deloc se blocheza?
film de dani kouyate

wrote

62 months ago


le reve du python du python
a ono

wrote

54 months ago


hrvati di ste????
The Informant

wrote

53 months ago



Figured I would make a list of some really good torrent sites to use.
I download all types of torrents and to find what i need I had to do
a whole lot of searching and these are some of the best I've found.
And these are free torrents site don't waste time paying for a torrent.
Just visit http://sharehardtofindtorrents.blogspot.com/
The Informant

wrote

53 months ago


This is the Mothership of torrent links http://besttorrentlinks.blogspot.com/
jonathan

wrote

34 months ago


Check this one out, excellent site for rowsing new movie releases!
http://www.movieboot.com
Chennai Dental Centre

wrote

10 months ago


The Best Dentist providing services for all dental related problems for past 13 Years in chennai , India.

welcome to Chennai's Best Dental clinic with Chennai's best dentist as consultants treating all dental problem. The dental Hospital Provides root canal treatment,implant dentistry,crown fixing,orthodontics,endodontics,child dental care,elderly dental care ,laser dental treatments,sedation dentistry,microscope dentistry and all maxillo facial surgical cases like trauma etc.

The director Dr D.P. Uma Magesh MDS has been in the field of dentistry for more than thirteen years providing best guaranteed ,higher patient satisfaction and quality dental care in chennai with a motto of taking Indian dentistry to international standards at a cost affordable to all chennai people.The chennai dental centre has five branches in chennai located in ECR(East Coast Road), OMR(Old Mahabalipuram Road), ADYAR, TRIPLICANE and CHROMPET.Chennai Dental Centre has best reputation as a service provider for dental Tourism in chennai and India dealing with expats with tourism needs and rendering best dental Hospital treatments in chennai.