Combined Details for
previous
next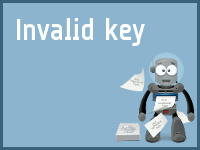 Torrent search engine, powered by Google.
Torrentsite

TorrentScoop

User rating:

11

votes cast

Visits

3809

Public

yes

Status

TorrentScoop is not down

Language

English

Site
Comments on TorrentScoop

Bas Kuis

wrote

67 months ago


Torrentscoop.com got a complete makeover. You can now search 25 different torrent sites in one click. All results are ordered by seeds. There are some ads but nothing obtrusive. Really easy to use - users can vote on favorite torrent sites - and find great software to get started. Check out http://www.torrentscoop.com - torrent search engine
Rockman love - extratorrent

wrote

41 months ago


Awful cheap looking page but guess you $$$$ so the search engine; the best one for torrents gets a huge cheaper look . . .