Combined Details for
previous
next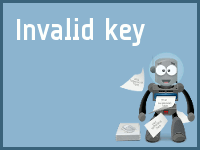 Torrentsite

TorrentBytes

User rating:

17

votes cast

Visits

14299

Public

no

Status

TorrentBytes is not down

Language

English

Site
Comments on TorrentBytes

wasfi hermiz

wrote

52 months ago


Dear torrntbytes support team i tried to logon 4 times this morning but i could not remember my password which in the end resulted in baned my IP I'm so sorry for that i have never done any wrong or offensive things to torrentbytes in pass so could you please give me another chance promos this will never happen again my user name is Wasfi my Email address is wasfi_hermiz@hotmail.com looking forward for your support thank you and god bless.
tom

wrote

40 months ago


haha looser

anonymous

wrote

15 months ago


is down...:(
mkvonly

wrote

6 months ago


TorrentBytes is a crappy site with 1 or 2 seeders/trrents and no leechers lol. So wasfi hermiz didn't lose anything.